On a sunny October Sunday, I drove out to Astoria with my parents and Sheri. The real reason for the trip was for my parents to see Tillamook Rock Lighthouse – the only one they hadn't seen yet on this trip.  However after we hiked to see the lighthouse we were all starving! So it was off to Astoria and Sheri recommended Fort George Brewery for lunch. We snagged a sweet parking space…I love that so many towns have free parking on Sunday!
Now it got a little confusing when we walked in. We could eat at the Public House or the fancier restaurant upstairs or the Tap Room just down a few doors. I wanted seafood so the waitress recommended the Public House. We got a taster tray to share among three of us, as my mom doesn't drink beer.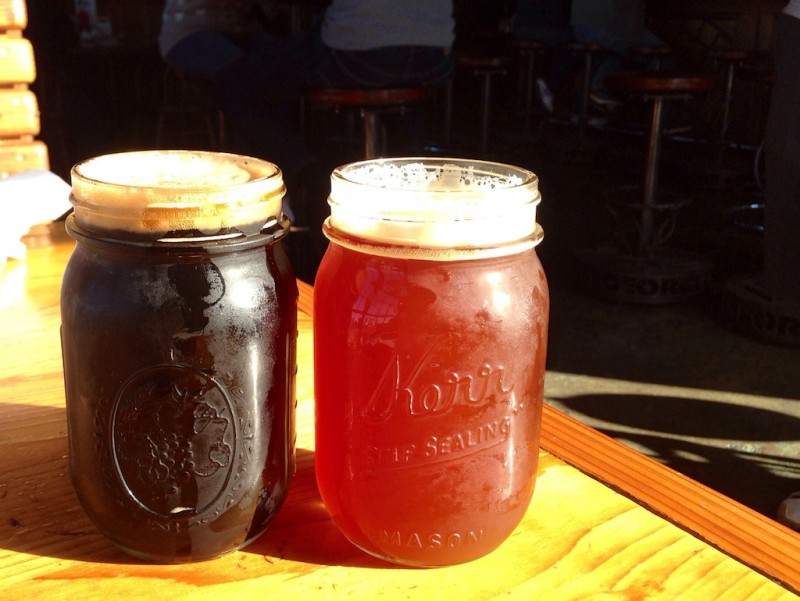 I liked quite a few of the beers but when I ordered my pint I went for the seasonal Drunkin' Pumpkin. My dad got the Cavatica Stout.  I believe we paid $17 for the 12 beer taster tray.  Everything was good but rather pricey as we spent $95 before tip on lunch for four.
The brewery does weekend tours at 1pm and 4pm. We didn't finish lunch in time to catch the 4pm.